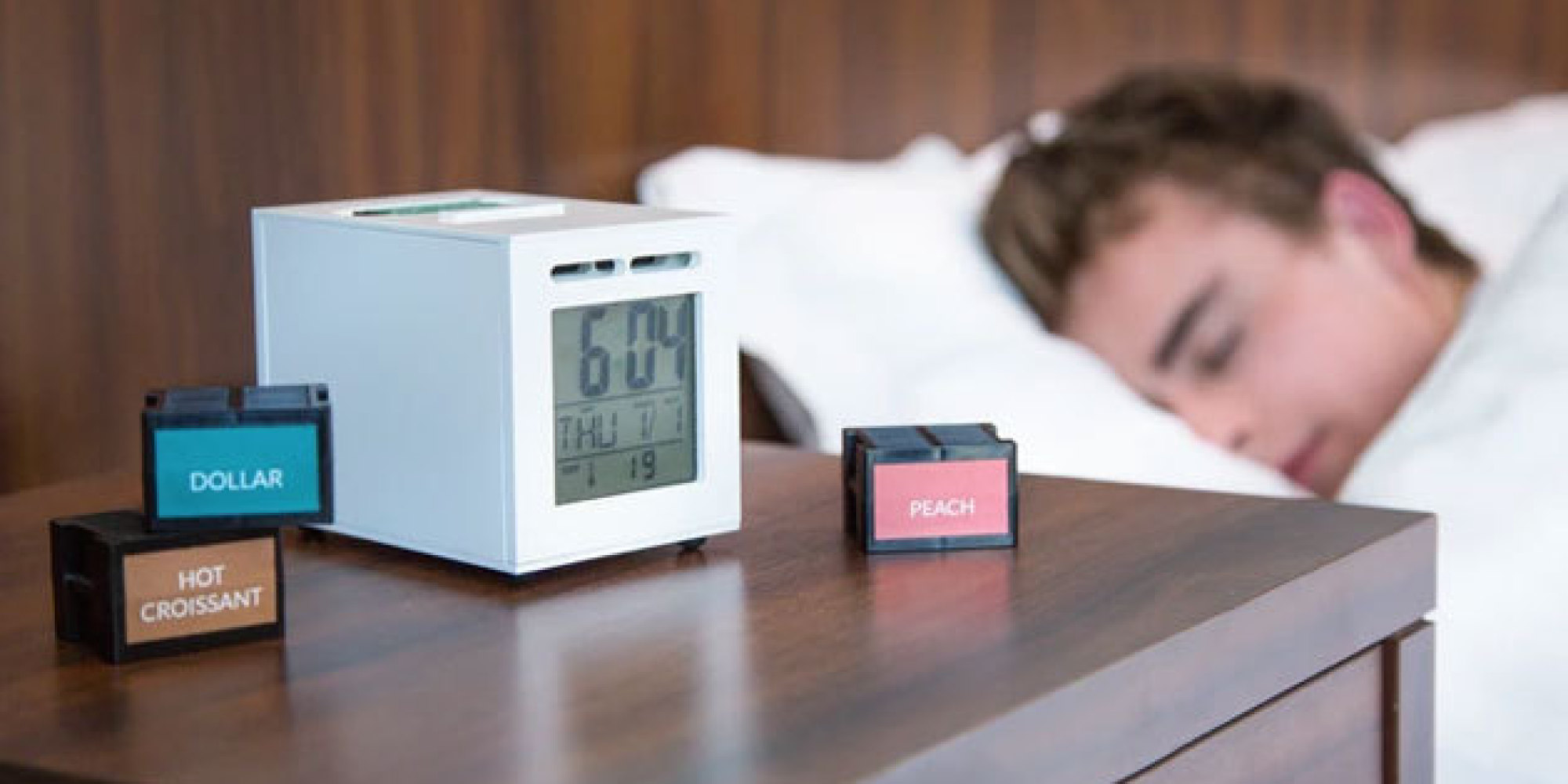 Introducing you all to Sensorwake. Instead of being abruptly woken up by loud beeping sounds, setting the tone for a bad day, rather get woken up by your favourite scent. The Sensorwake diffuses scents at the time of your alarm. This works by using a cartridge, similar to how some plug-in air fresheners work. When the alarm goes off, it diffuses the scent for three whole minutes.
"According to Sensorwake, you should be woken up by wafts of croissants (or whatever your aroma of choice is) within two minutes. After that, if you haven't rolled out of bed to turn it off, it'll beep like the annoying kind of alarm you tried to avoid in the first place."
In total there are 15 scents available, including mint, coffee and money.. Money???Each cartridge has a lifespan of 30 uses.. so pretty much just over a month (because weekends are for sleeping in). The Sensorwake can be purchased on their website : www.sensorwake.com.
It costs $109 in the US. Australian and UK availability and pricing haven't been announced, but that's about AU$150 or £75 converted or R1500. Soooo worth it though!